San Diego Mesa College Creative Writing Program
An exceptional community college writing program
near the Pacific Ocean
The Creative Writing Program at San Diego Mesa College offers an 18-unit Creative Writing Certificate of Achievement eligible for financial aid (the old Certificate of Performance is being phased out) and range of classes for transfer credit and personal enrichment including fiction, poetry, and creative nonfiction. Students can take these classes in any order. In other words, a common misunderstanding is that students need to take Intro to Creative Writing before they take poetry, fiction, or creative nonfiction.
The main program goals are personal enrichment and to prepare students for upper division writing programs by offering courses that guide the development of writing skills. In this process, we provide writing workshops, individualized critiques of students' manuscripts, craft lectures, and exercises that encourage development of students as writers.
Additionally, we offer Honors Creative Writing 249: Staff of Mesa Visions, the Mesa College Art and Literary Magazine. As students learn to write poetry, fiction, and creative non-fiction, they collectively judge writing, selected art, and design the magazine. The semester ends with a celebration of the publication, an awards ceremony, and reading of selected works. Helpful links are included below.
---

Scott T. Starbuck, Co-Creative Writing Coordinator, Creative Nonfiction, Poetry, Fiction, Intro to Creative Writing, and World Literature
I'm Scott Starbuck. I teach the Honors Climate Change Poetry Seminar, and Creative Nonfiction. My students' essays, poems, and/or creative work received a 2009 cover story in the San Diego Reader, Notable designation for The Best American Essays 2010, a 2011 George A. Miller Scholars Award at UC Berkeley to design a creative arts program for children, a William Dickey Fellowship to attend the SFSU M. F. A. Program in 2014, a 2018 Environmental Studies Program Award -- Best Work in Environmental Justice -- in Toyon at Humboldt State University, and a Francis P. Akamine Poetry Scholarship in 2012. After classes ended, my students published in Southern Review, The Journal, Natural Bridge, Terrain.org, Flyway: Journal of Writing and Environment, Fire and Rain: Ecopoetry of California, Exquisite Corpse, Clackamas Literary Review, Green Mountains Review, Northwind, Avatar Review, Mesa Visions, City Works Literary Journal, and other journals. They graduated from the Fiction Program at the Center for Writers at the University of Southern Mississippi., Nonfiction M. F. A. Program at Pacific University in Oregon, and UC Santa Cruz's M. F. A. Program in Creative Writing. They taught creative writing in high school, and English at The University of Montana. They contributed chapters or published the books Superhero Therapy, The Walking Dead Psychology , Star Wars Psychology, and Pound for Pound.
My new book of climate poems Carbonfish Blues features art by Guy Denning whose works of activism, refugees, human vulnerability, and realism are known throughout Europe. My Hawk on Wire: Ecopoems was a July 2017 "Editors Pick" (along with The Collected Stories of Ray Bradbury) at Newpages.com, and was selected from over 1,500 books as a 2018 Montaigne Medal Finalist at Eric Hoffer Awards for "the most thought-provoking books." My first book of climate change poetry/facts was Industrial Oz: Ecopoems. My Trees, Fish, and Dreams Climateblog has 46,000 views from over 50 countries. I have 492 publications (printed or forthcoming) in 12 countries so I help many students find good homes for their works.
In 2016 and 2017 I participated in, and presented at, the UCSD Climate Curriculum Workshop, gathering ideas for my science-based poems. In 2018 I was a core speaker at the California Higher Education Sustainability Conference (CHESC) hosted by University of California, Santa Barbara. My "Manifesto from Poet on a Dying Planet" is online at Spit Rock Review.
Writing career highlights are on my Poets & Writers site.
Here is the YouTube of my Hawk on Wire book launch sponsored by La Jolla Historical Society's project WEATHER ON STEROIDS: THE ART OF CLIMATE CHANGE SCIENCE, bringing scientists and artists together for exhibits and readings.
I read anti-nuclear and climate change poems on April 26, 2016, in the Particles on the Wall Exhibit in the Mobius Art Gallery at Cascadia College in Washington.
Students asked me to suggest books. Here are three in Push Pull Books' blog, 3 Good Books.
Claywork is at The Trumpeter Journal of Ecosophy, Untitled Country Review (cover art called Steelhead Harp) (plus 2, 3, 4), and was shown at The Spirit of the Salmon Fund for the Columbia River Inter-Tribal Fish Commission, Columbia River Gallery, Solstice, The Gresham Arts Gallery, The Clackamas County Arts Alliance, and White Wolf Sanctuary.
My creative nonfiction essays appeared in the Sunday Oregonian, The Raven Chronicles, California Prose Directory, Drunken Boat, Front Range (formerly MO: Writings from the River), The Trumpeter Journal of Ecosophy, and The Owen Wister Review at The University of Wyoming. Part of my essay "Wild Salmon" in The Trumpeter Journal of Ecosophy was reprinted in Being: What Makes a Man anthology from the University of Nebraska Gender Programs.
My poems appeared in Eco-Poetry.org, The San Diego Reader, Foliate Oak Literary Magazine, Confrontation, The Invisible Bear (Duke University), Oregon English Journal, Rivers Issue of Elohi Gadugi Journal, Clementine Poetry Journal, The Monarch Review, Teaching English in the Two-Year College (TETYC) Special Issue on Creative Writing, Two Hawks Quarterly, and The Los Angeles Review.
In addition to serving as Creative Writing Coordinator, I am the World Literature Coordinator. World Literature, Creative Nonfiction, Fiction, and Poetry Seminar are my favorite classes to teach as a Professor of English at San Diego Mesa College. I live in Vancouver, Washington, and in San Diego, and return to the Pacific Northwest when I can.

Jennifer Derilo, Co-Creative Writing Coordinator, Creative Nonfiction, Fiction, Intro to Creative Writing
Jennifer Derilo has an MFA from Mills College, and serves on the Board of Directors for the literary nonprofit So Say We All.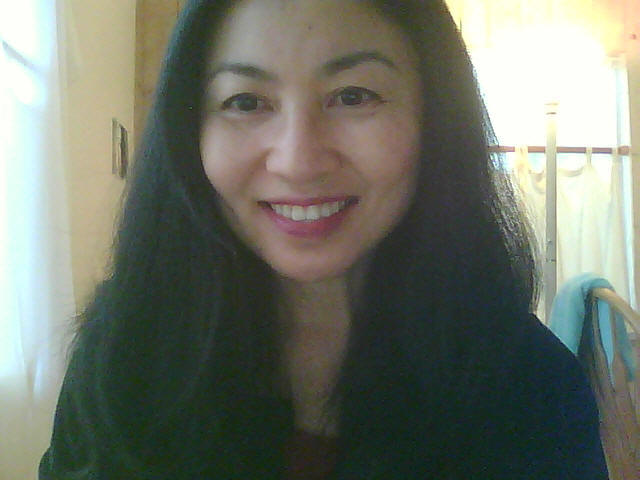 Pianta, Former Creative Writing Coordinator, Poetry, Intro to Creative Writing, Creative Nonfiction
Originally from Hawai'i, Pianta lives in San Diego but still considers Hilo home. She has a Master's degree in English as a Second Language and a Bachelor's degree in English. She's studied with a range of writers such as James Wright, Galway Kinnell, Diane Wakoski, Oakley Hall and others. Her poems have appeared in Ekphrasis, Terrain.org, Bamboo Ridge Press, Bloodlotus, Istanbul Literary Review, Pyrta Journal, Cirque, Yuan Yang: Journal of Hong Kong and International Writing, and others. She also experiments with incorporating poetry with music, dance, stage, and film.

Christie Allred, Poetry, Intro to Creative Writing
Christie Allred, a native of San Diego, has been teaching at Mesa College since 1995. She earned her MA in English with a Creative Writing Certificate from San Diego State University. She also has a MS in Educational Technology. In her free time, she likes to play with her two sons and her dog and has recently rediscovered the joy of Leggos!
---

Joe Safdie, Poetry, Intro to Creative Writing, Creative Nonfiction, British Literature
Joe Safdie has been teaching English in community colleges in Washington and California since 1994, after three years of teaching English overseas in the Czech Republic in the early nineties. His books of poems are Wake Up The Panthers (1974), Saturn Return (1983), Spring Training (1985), September Song (2000), Mary Shelley's Surfboard (2006) and in 2014, a full-length collection called Scholarship from Blaze Vox Press. Safdie's most recent reviews are about Ben Hollander's In the House Un-American (in the Los Angeles Book Review), Bill Mohr's history of Los Angeles poetry, Hold-Outs (O Magazine) and Dear Oxygen, the Selected Poems of Lewis MacAdams, in Big Bridge 2012. He received his MA in English from the University of Colorado, where he studied with the great American poet Edward Dorn.

---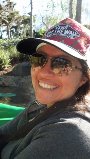 Jill Moreno Ikari, Intro to Creative Writing, Creative Nonfiction, Fiction
Jill Moreno Ikari is a writer from Southern California. She has written and edited for newspapers, magazines, and literary journals. Notable publications include poem "Quiet for a Sunday," published in the Connecticut River Review, "Maria Felíz: The One-Woman Threat to Los Angeles," published in Artistic Proof, and "The Handmade Object," published in Expression Magazine. Moreno Ikari was also Fiction Editor for The Southern California Anthology, Volume XX published by USC Master of Professional Writing Program. Moreno Ikari has studied with notable non-fiction writers Noel Riley-Fitch and Kenneth Turan; fiction writers Shelly Lowenkopf, Gabrielle Pina, and Aram Saroyan; and poet James Ragan. Moreno Ikari makes time to run, read, write, garden with native plants, and stand-up paddle board when she is not spending time with her family or teaching at San Diego Mesa College.
---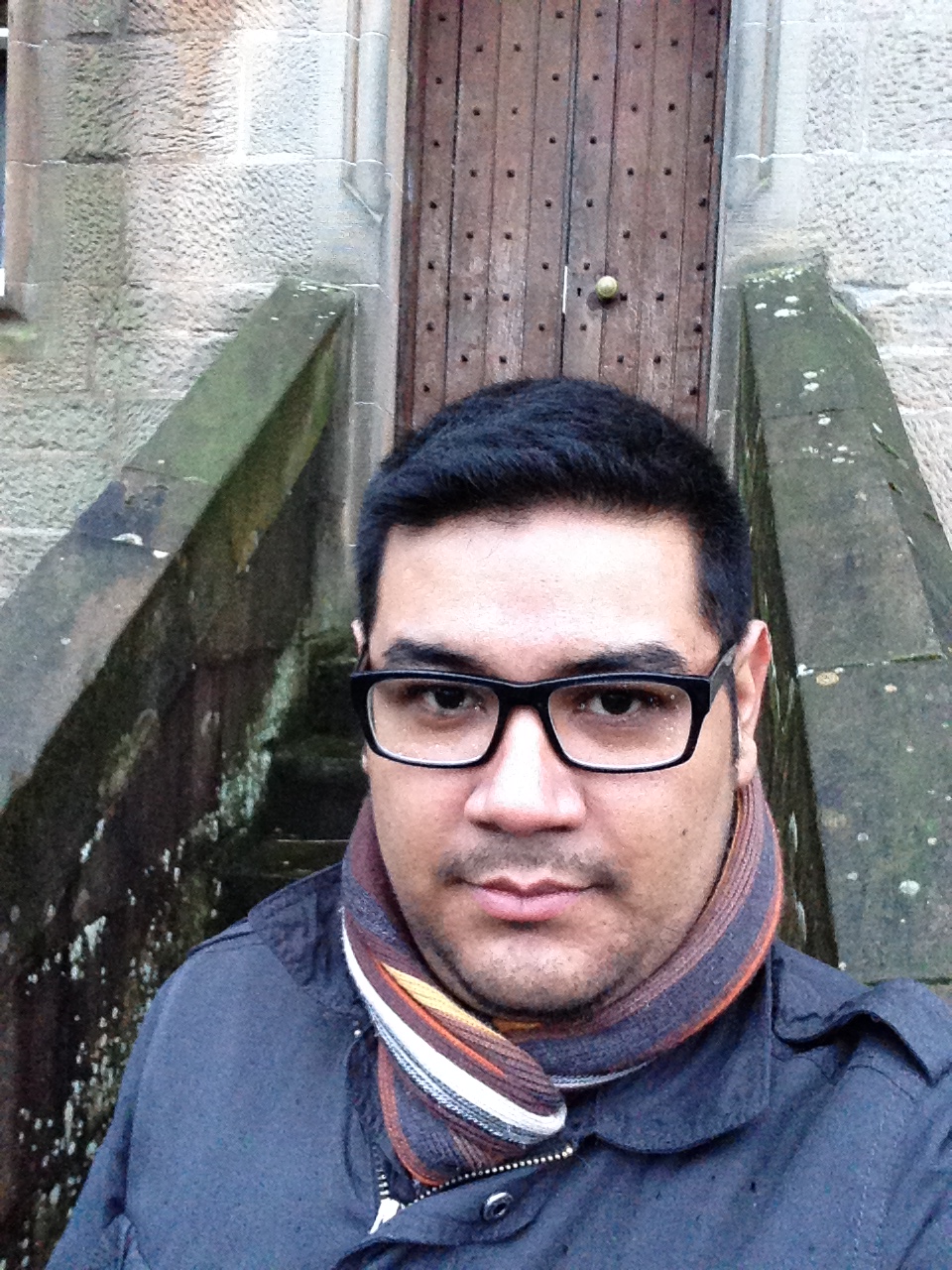 Jorge Villalobos, Intro to Creative Writing, Creative Nonfiction, Fiction
Jorge Villalobos is is originally from Mexico and moved to the US when he was 17 years old. He studied English as a Second Language (ESL) at Palomar College then transferred to California State University, San Marcos (CSUSM), where he earned his BA and MA degrees in Literature and Writing with an emphasis on Creative Writing. He published his first book, My Name is/Mi Nombre es: Developing Internal Voices in a Quest of an Identity in 2012. He loves reading and writing poetry, nonfiction narratives, and fiction short stories that convey the human experience and cultural identity. He is currently working on his first novella in Spanish.
This page was updated March 21, 2019.


San Diego Mesa College Home
>
English
>
Faculty
>
Courses (Click on each for description and transfer) > Apply > Fees > Current Schedule > Map > Creative Writing Certificate > Publishing Resources (Updated May 10, 2017) > Scott T. Starbuck's Favorite Quotes for Writing Prompts > How to Submit Poems for Publication >
Toyon's Guide to Preparing a Submission . . .
>
voca
Audio Video Library
> Visiting Writers
>
"The Best of the Best" Guide to Creative Writing Programs
> The Poets & Writers Guide to MFA Programs
> New Pages Guide to Creative Writing Programs > Duotrope > New Pages Call for Submissions > Poets & Writers Classified > The Review Review > New Pages Literary Magazine Reviews > Literary Journals Associated With MFA Programs > Best Ways to Use an English Degree: Careers & Salary Potential > Babes in Poetryland > "Contests and Agencies to Avoid" > 50,000 dollar poem > Robert Bly Reads Rilke Poem > Wendell Berry on His Hopes for Humanity > Interview With Derrick Jensen > Derrick Jensen's "Forget Shorter Showers" (film) > Sherman Alexie Open All Night video > Hear William Stafford Howl Like Coyotes and Teach Poets to Listen > Kim Stafford recites "Serving with Gideon" > Brenda Hillman reads "In a Subcommittee Hearing on Electronic Surveillance" > Actor Don Cheadle Reads Black Hawk's Surrender Speech > Galway Kinnell Tribute > The Smart Approach to Contest Submissions > Conferences & Residencies Database >
Who Are These Homo Sapiens Who Make Poems?
>
How Poets (and All Human Beings) Almost Vanished From Earth In 70,000 B.C.
>
Acceptance Speech of Robert Bly, Winner of the 1968 National Book Award in Poetry for The Light Around the Body
>
Eduardo Galeano on Writing, "Historical Amnesia" . . .
>
Eduardo Galeano on "Children of the Days"
>
Carl Sagan -- Pale Blue Dot
>
Pema Chödrön "Tonglen Meditation"
>
Billy Collins Reading "Forgetfulness"
>
Marshall Islands Poet to UN Climate Summit
>
Sitka Center for Art and Ecology
>
San Diego Poetry Annual
>
Pushcart's 2018 Literary Magazine Rankings
>
Writer Beware®: The Blog
>
Low-Residency MFA Handbook >
Gwarlingo's Guide to Residency Programs
>
All You Need to Know About Publishing in Online Lit Mags
>
Ecolit Publications
>
ASLE's List of Literary Journals
>
Ecopoetry: A Brief Introduction
Copyright © 2006 to 2076 Scott T Starbuck, All Rights Reserved | No responsibility is assumed for external links as these frequently change. This unofficial Web site is maintained and owned by Scott T. Starbuck at San Diego Mesa College. Content provided does not reflect the views or opinions of the San Diego Community College District or San Diego Mesa College. Comments about the content on this site should be directed to the Web site owner at: sstarbuc@sdccd.edu Cookie Policy at Google.com/privacy.